Progress in anticipation of and response to extreme weather phenomena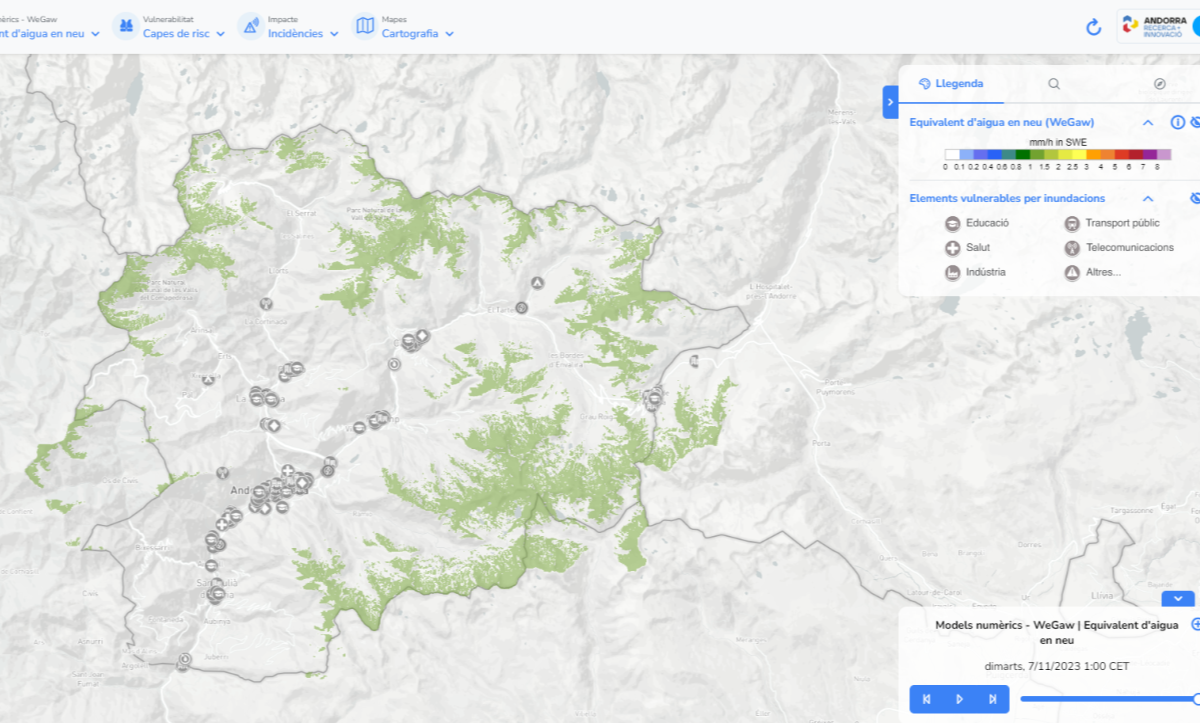 Last may, the implementation of ARGOS platform in Andorra was initiated by the company Hydrometeorological Innovative Solutions (HYDS). The project presented by HYDS was the winner of the award promoted by Andorra Research and Innovation (AR+I) called Repte PLANETech 2022 through which innovative solutions were sought to address the problems arising from extreme weather events in mountain areas and to launch a pilot test in Andorra to help manage possible emergencies.
The ARGOS platform, born during the European ANYWHERE (HORIZON2020) project, will enable the country's institutions to improve their capacity to anticipate and respond proactively to extreme weather and climate events of great impact. The platform is based on a unique early warning system to protect the population, based on rapid analysis and anticipation of risks before they occur; the product it offers should also facilitate better coordination of emergency services on the ground.
This pilot project is part of the space managed by AR+I called Andorra Living Lab, for research, design and validation of projects, which takes advantage of the opportunities offered by Andorra to promote talent and provide innovative solutions to society. AR+I would like to thank all the collaborators for providing the data that will make possible the implementation of the winning solution of the PLANETech International Award.