Partnerships for leveraging innovation ecosystems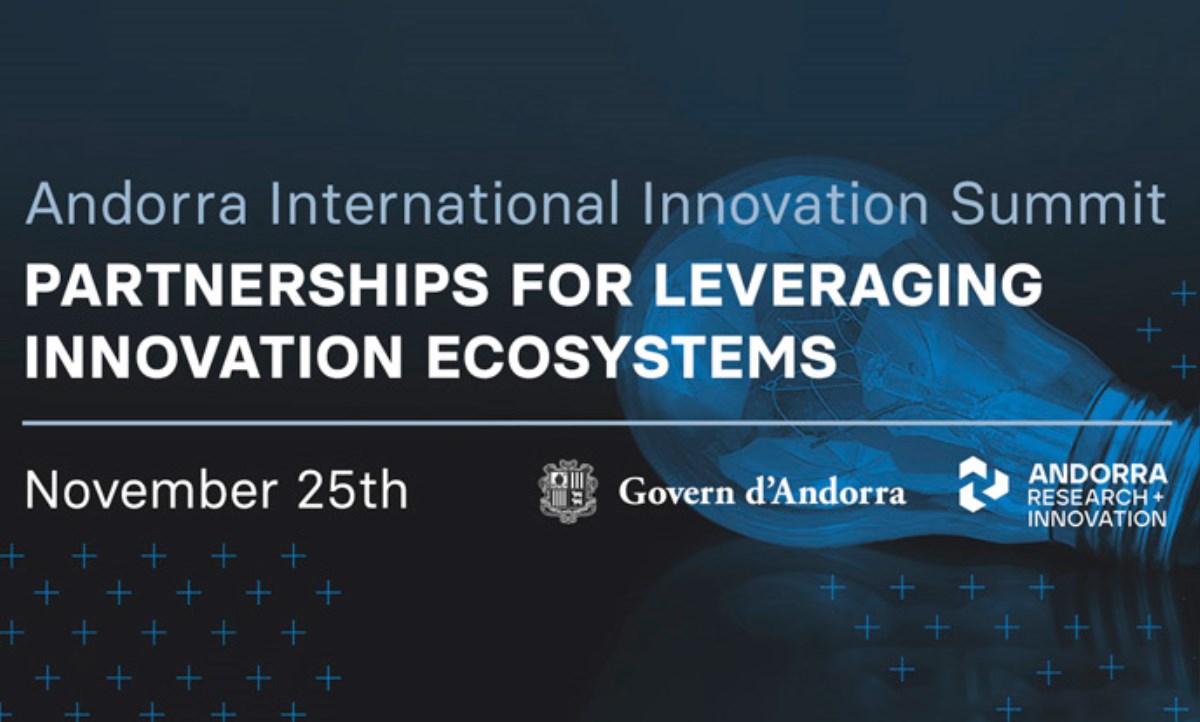 Research, innovation and entrepreneurship will be key activities for the development of a cohesive society, a competitive economy, a democratic state and a sustainable country in all its dimensions. However, the uncertainty, complexity and speed of change in the post-pandemic society mean that these skills will be necessary to remain a competitive country.
Entrepreneurship and innovation are and they will be the keys to channel these advances to adapt and evolve constantly, and to convert them into economic impact allowing the progressive diversification of the business ecosystem granting an increase in the competitiveness and sustainability of it.
These three pillars, research, innovation and entrepreneurship, are the support of a new strategy that, beyond the "Horitzó 23" program, aims to establish the basis for a definitive and decisive path towards an innovative-entrepreneurial ecosystem in Andorra. A roadmap that will allow, on one side, the alignment towards a specific country's specialization axes and, on the other side, the development of the infrastructures, the talent, the investment capital and the innovative and entrepreneurial culture in the country.
The Innovation and Entrepreneurship strategy should be the basis for the creation of the foundations, the talent, the infrastructures as well as the spaces for reflection and ethical thinking, governance, decision-making and action that are essential to jointly promote collaborative innovation among the different public, private, academic and citizen actors in this transformation towards the Andorra of the future that we want and we shall consolidate.
In the framework of the development of the Andorra Innovation and Entrepreneurship Strategy, the Government of Andorra and Andorra Research + Innovation are organizing the conference "Partnership for leveraging Innovation Ecosystems" which will be held on November 25 at the Congress Center of Andorra la Vella.
The conference aims to bring together relevant actors from different worldwide leading innovation ecosystems to exchange experiences and discuss future challenges in order to develop highly competitive environments with an impact on society.
Conference agenda:
9:30
Welcome from the Minister of Presidency, Economy and Business and local authorities
9:45
Andorra as an Open Innovation Living Lab and Startup friendly country
10:00-11:00
Bloc 1 - International Innovation Ecosystems

Jean-Michel Ludwig, Business Development Director of Luxinnovation
Daria Shunina, Director of Startups and Business Development of Skolkovo Innovation Center Moscow

11:00-11:30
Coffee Break
11:30 – 13:30h
Bloc 2 - International Innovation Ecosystems

Jonathan Menhuin, Director of the Israel Innovation Institute
Daniel Marco, Director of Innovation and Digital Economy of the Government of Catalonia
Lourdes Cruz, Director of Business Development at Malaga TechPark

13:30- 14:30
Networking Lunch
15:00-16:30
Discussion panels

Human factor as a key of Successful Innovation
Startup's and corporate Innovation
Technology and Knowledge transfer